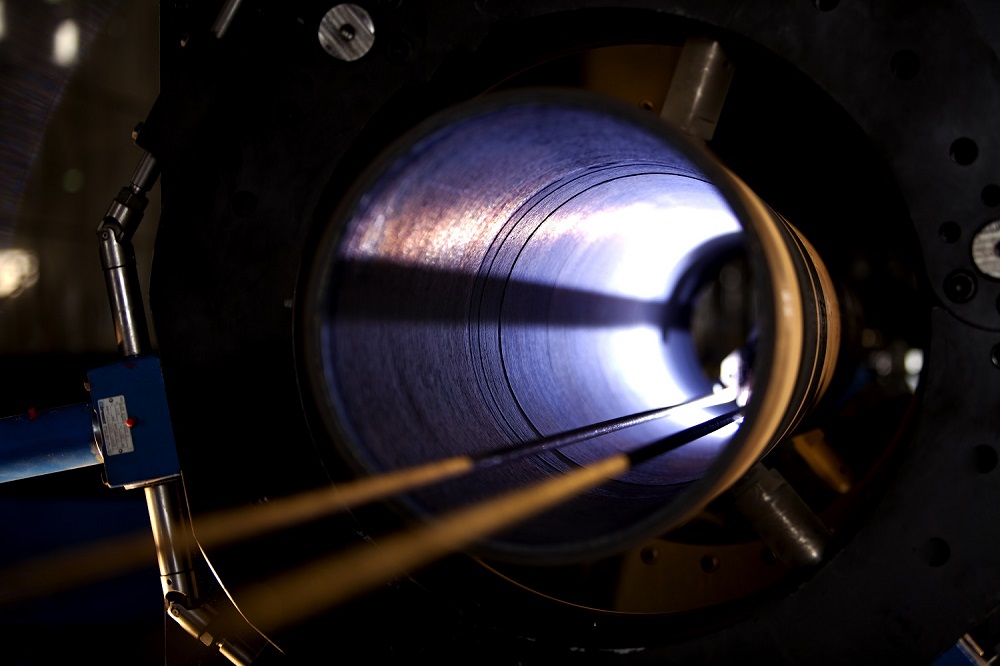 CRA Clad Pipe (Weld Overlay Technique)
At our facility alone we have 30 vertical 20 horizontal weld overlay machines suited to pipe diameters from 6" to 66", all able to handle 12m random lengths. Our weld overlay capability also extends to small diameters based on cladding shorter pipe lengths.
Once clad, our pipes (as required) undergo full hydrostatic testing to prove product integrity. Our test facility is capable to handle pressures up to 20,000 psi. CRA Clad pipe is also extensively Non Destructively Examined to ensure product quality.